John & Kimberly are back from Africa be sure to take a look at the photo gallery.
Merry Christmas! - Newsletter Link
New Learning Center created with donated legos, puzzles & other pratical hands on toys. Thank You to all who helped make this new space a reality.
Kimberly in Angelas former office being converted over.
Harriet our P2 teacher working with several kids.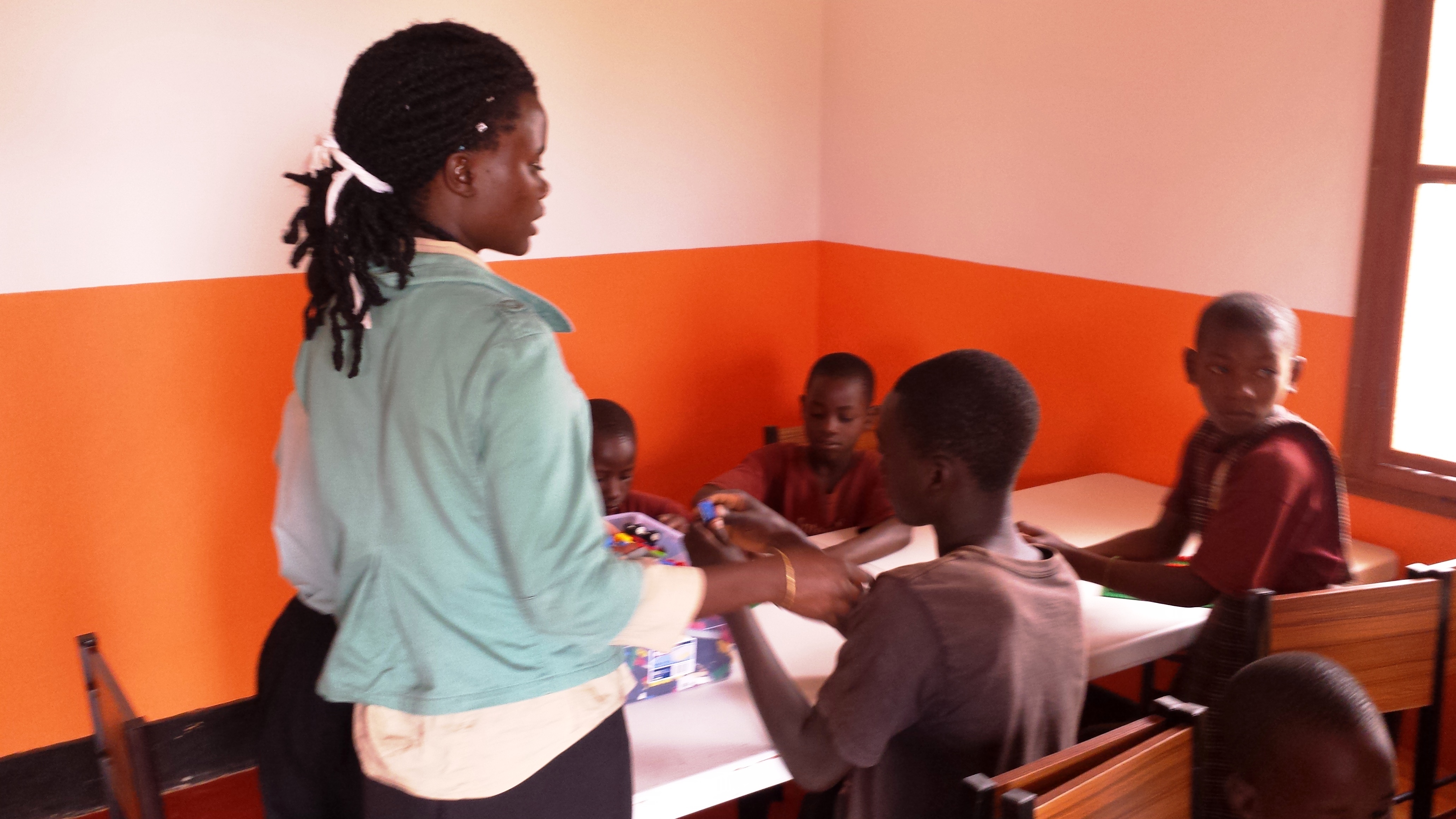 Sign up for our newsletters today